Kari Traa Packaging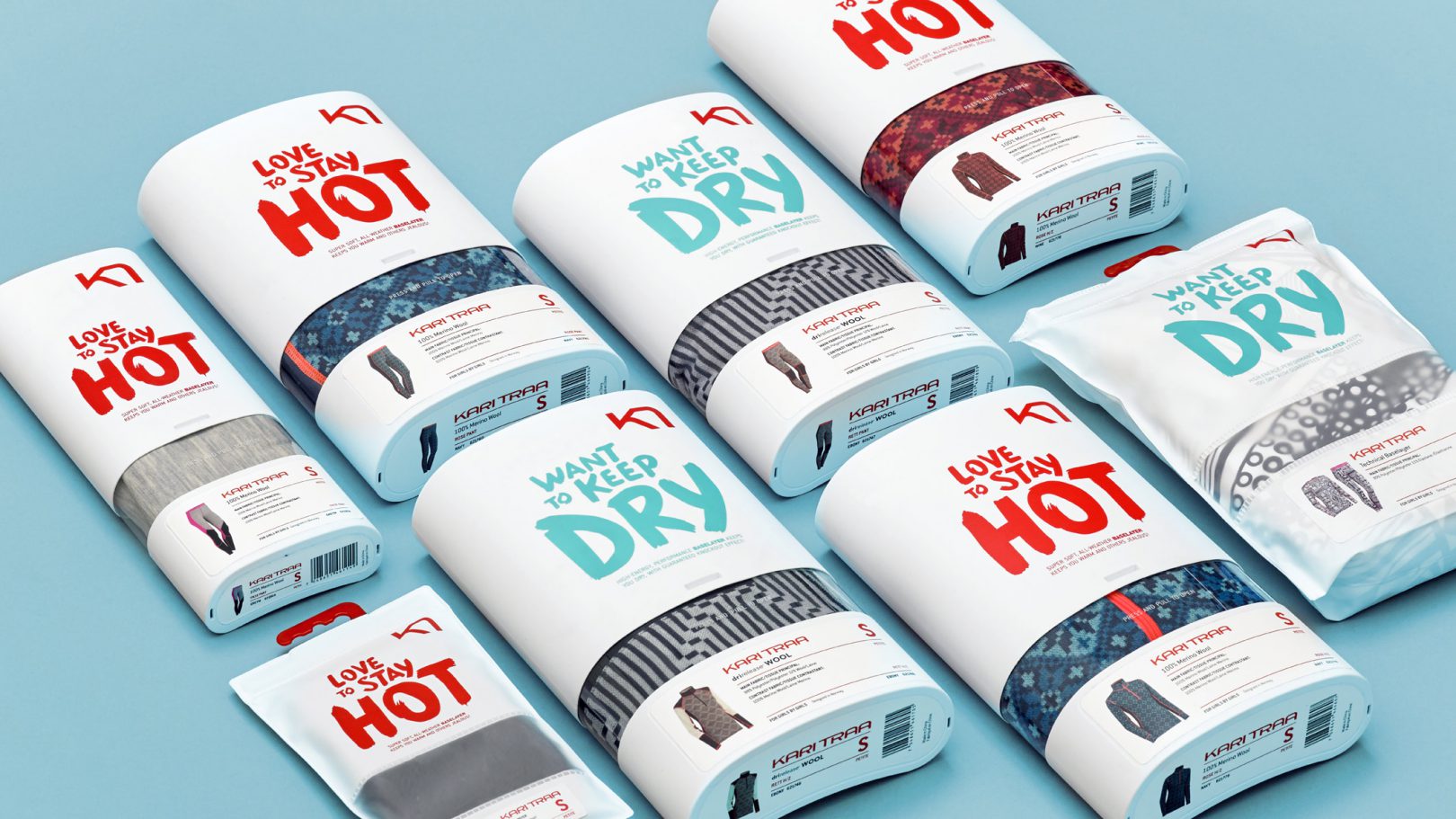 Photo: Frank kommunikasjon
Kari Traa is not just a champion freestyle skier with three Olympic medals to her name, but also the creator of the now fastest growing sports brand in Europe. Kari's story begins in Voss, the small town caught between the Norwegian fjords and mountains, where she was born and raised. Kari`s Norwegian heritage has not only given her a talent for skiing, but also an eye for design and a unique passion for creativity.
In between training and competing, you would find Kari knitting beanies and customizing her own ski wear. Creating designs that were to become so popular amongst friends and fellow skiers around the world, that in 2002 she decided to turn her hobby into business. And so the Kari Traa brand was born.
The Kari Traa brand was launched internationally in 2006, and is now firmly established in twelve other European countries, with constant growth in every market. The year 2015 marked a new milestone for the brand as it entered the US market. Overseas sales have already shown that American girls also appreciate the unique blend of usability and style.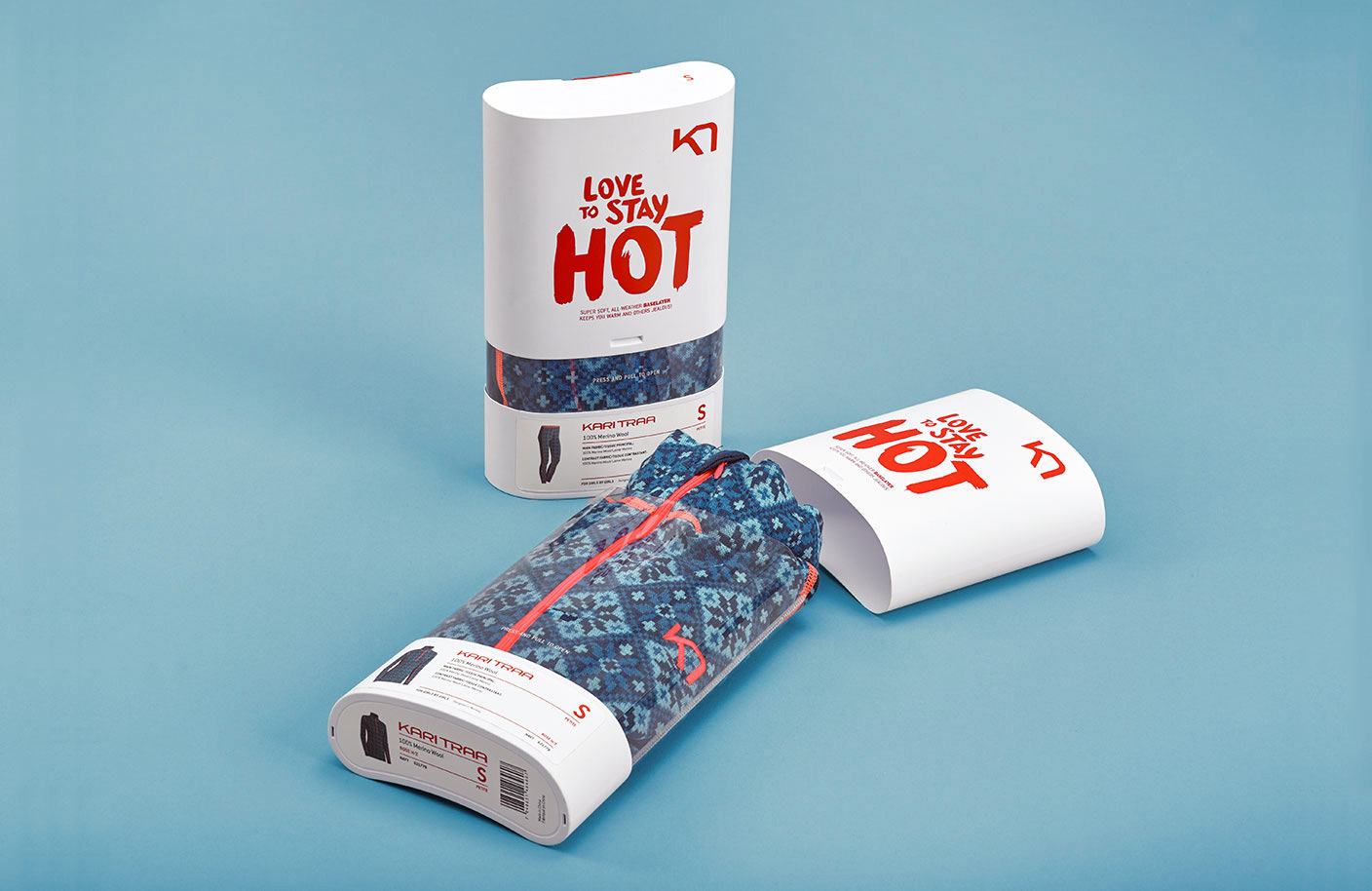 Photo: Frank kommunikasjon
Hugo has, together with our friends at Frank Kommunikasjon AS, designed and source production for a new series of packaging. The brief was to design a packaging that was safe in transport and logistics, that was easy to open and close for the users to feel the clothes, and off course it had to look smashing and reflect Kari´s energetic brand.